By car
Preferential rate online : Book your parking online and save money and time !
---
Dropping someone off : 
Express Parking (the closest from terminals) : 2€ from 0 to 3 min and 3€ from 3 min to 30 min*.
---
Parking location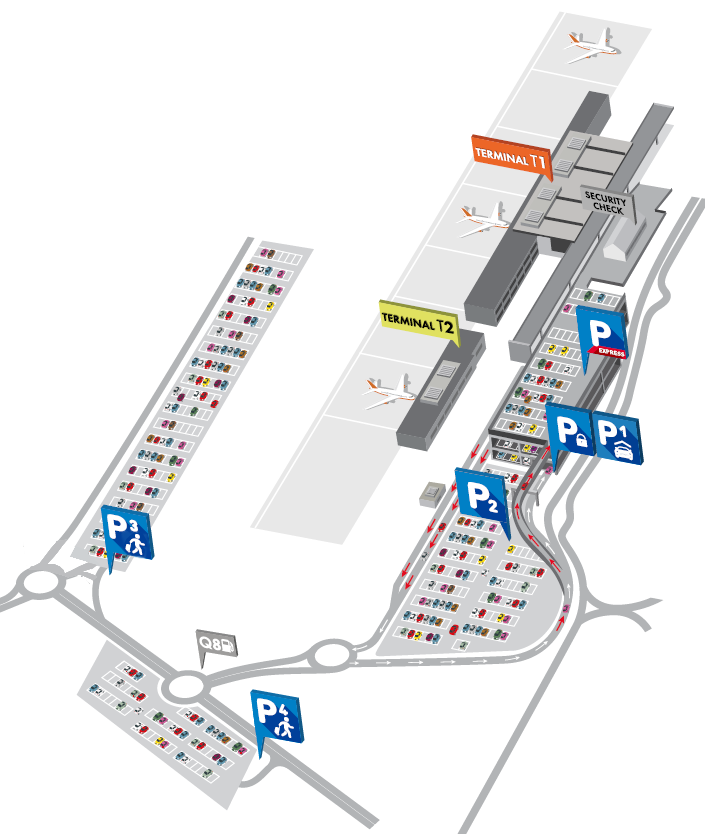 By shuttle
⚠️ Shuttle schedules may be subject to change due to the current situation. Some routes are also suspended. The route to/from Brussels will continue to operate. For more information, please visit the Flibco website.
Shuttle bus connections are operated from Brussels (Brussels-midi station) and other cities in the greater region. The timetables of these are adapted to the flight schedules. Tickets are available from 5 euros on the flibco.com website.  
For more information and reservations please visit flibco.com.  
The Door2Gate is a shared shuttle solution that will pick you up directly from your home (or the place you have indicated) and drop you off at the airport at the time you wish to arrive. The price for one ride is from 29.99€ per person.  
For more information on the area of operation, advantages and rates please visit this dedicated page.
45'
Brussels 
Mons
 
1h
Gent
Lille 
2h

Brugge

Luxembourg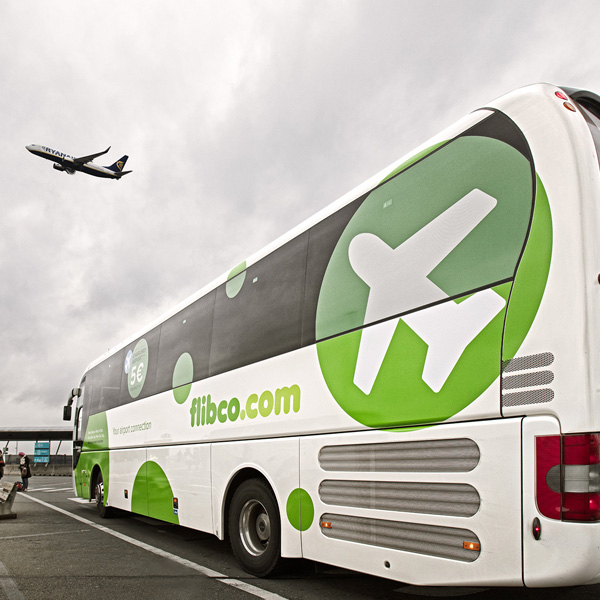 By public transport 
By train and bus, from Charleroi Central station 
Your airport is only 20 minutes from Charleroi Central station. Here are the 3 bus lines available to/from the airport:
A1 : Charleroi Gare Centrale > Airport: between 4.30am and 11.30pm with a frequency of 2x/hour
A2 : Fleurus SNCB Station > Airport: between 4.00am and 11.00pm with a frequency of 1x/hour
A3 : Luttre Station > Airport: between 4.30am and 11.30pm at a frequency of 2x/hour
Visit the TEC website to find out about rates and schedules 
A "combined" train + bus ticket is available on the SNCB website.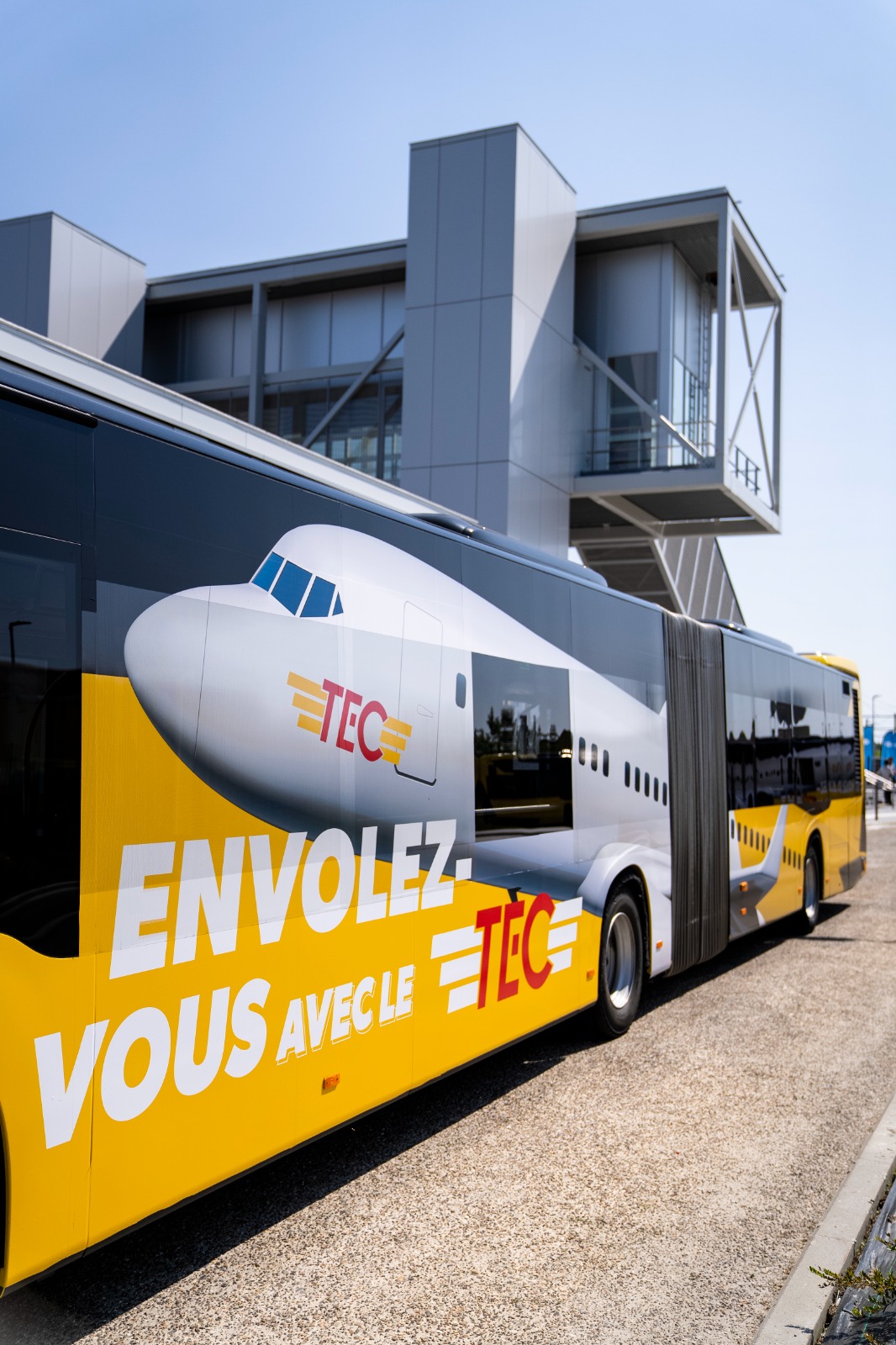 Car Sharing
At Charleroi Airport, you will also find a car sharing service. Download the Poppy app and book your shared car at Charleroi Airport.
On site, spaces are reserved for Poppy cars in the Parking Express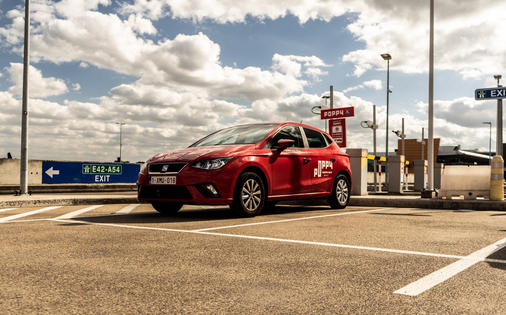 By bike or Motorbike
Bicycles and motorbikes are parked in car park P2 (level 0 - near the pedestrian walkway).
This car park is free of charge.
From the car park, you can walk to the airport's departure and arrival halls.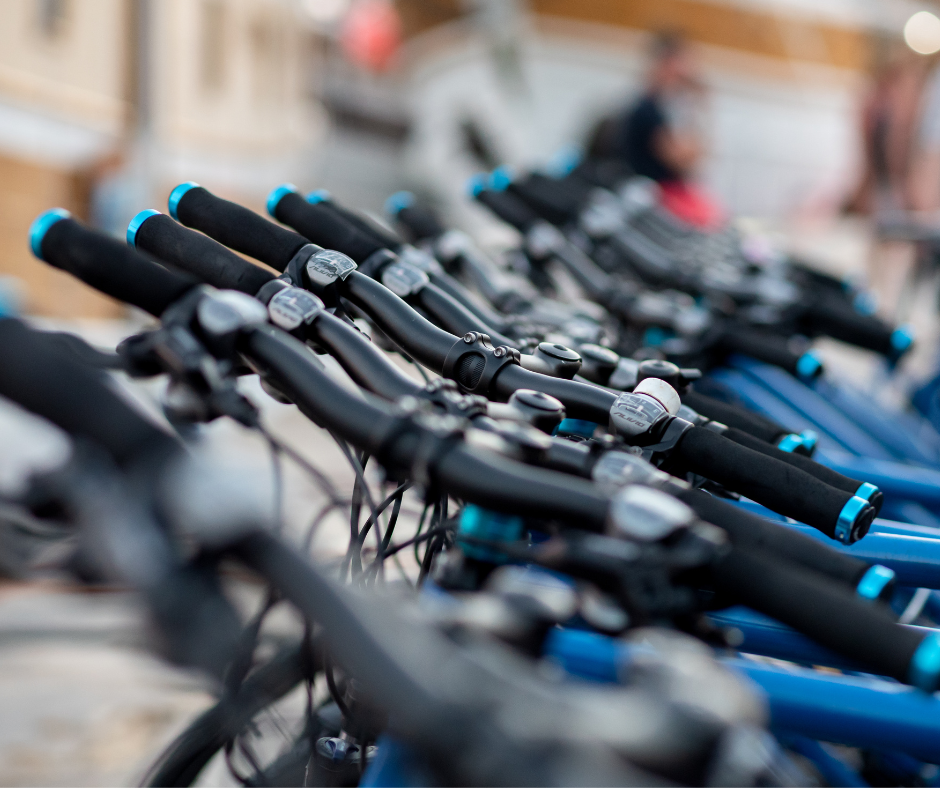 In most GPS systems, you will find our airport in the POI section (points of interest). Map coordinates : N 50° 28.246', E 04° 28.566'
*Rate for a single visit. From the second access to the Express, P1 and P2 car parks within 24 hours, a flat rate of €10 will be applied per visit.