Brussels South Charleroi Airport, Belgium's most accessible airport, has become the essential media tool for advertising and being seen by more than 12,000 passengers a day and +/- 6,000 Internet users a day. To this end, the airport offers a wide range of communication media:
Advertising in the terminal
Do you want to display your advertisement in our airport? Contact us!
Brussels South Charleroi Airport is keen to support the promotion of values that encourage social cohesion based on those 4 strategic areas.
 In accordance with BSCA's sponsorship policy:
All sponsorship requests are analysed and assessed according to these criteria:
Projects that fit in with the fundamental values (link to BSCA's values) upheld by BSCA
Potential for win-win relationships
Contribution to the development of a project organised by BSCA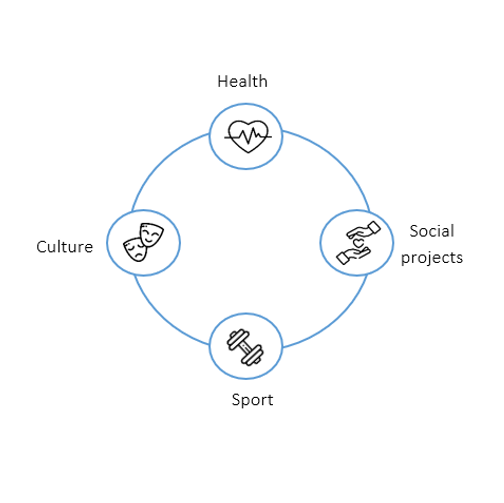 However, there are some fields that are strictly excluded from our sponsorship policy:
Projects related to gambling/betting
Projects with a violent element
Dangerous or combat sports
Religious or political projects
Projects that convey a negative image
Private projects BSCA categorically refuses to consider any project that incites violence, racism, hatred, any form of discrimination or public disorder, as well as any project that goes against our values.
Please send us your request by email to bscaevents@charleroi-airport.com.